dick hannah auto detailing - vancouver, wa
The Difference is in the Details
Auto Detailing Packages
packages that leave your car with a fresh new look!
Our staff is ready to assist you.
business hours: Mon-Fri: 7:00 AM - 6:00 PM
We're here to help with all your detailing needs…
get peace of mind with all your car detailing and cosmetic repair needs
Detailing Services
repair services
graphics
Dick Hannah Auto Detail
General Manager: Tino Barrios
7110 NE Fourth Plain Blvd Suite C
Vancouver, WA 98661
Main phone: 360-566-6450
At Dick Hannah, family, integrity, respect, and purpose matter.
We care about community, we care about people, we care about cars – and it shows. We're a trusted auto detailing shop in Vancouver, WA with many five star reviews from friends and neighbors just like you. Dick Hannah Auto Detailing is your trusted Vancouver, WA auto detailing service. We have an extreme awareness for detail and use it to review every inch of your vehicle inside and out, resulting in a thorough Vancouver auto detailing service that most of our competition cannot come close to matching. You may have hired other auto detailing service in the past, but until you experience our auto detailing in Vancouver, WA, you can't understand the phenomenal results our service promises and strives to deliver. Our highly trained car detailing professionals are fanatical about improving the visual appeal of the exterior and interior of your vehicle, working tirelessly to ensure it looks amazing. Our Vancouver auto detailers are extremely skilled and passionate in the art of auto detailing. We pamper your vehicle with the time and attention it deserves and needs to create a spectacular detailing job that leaves owners amazed.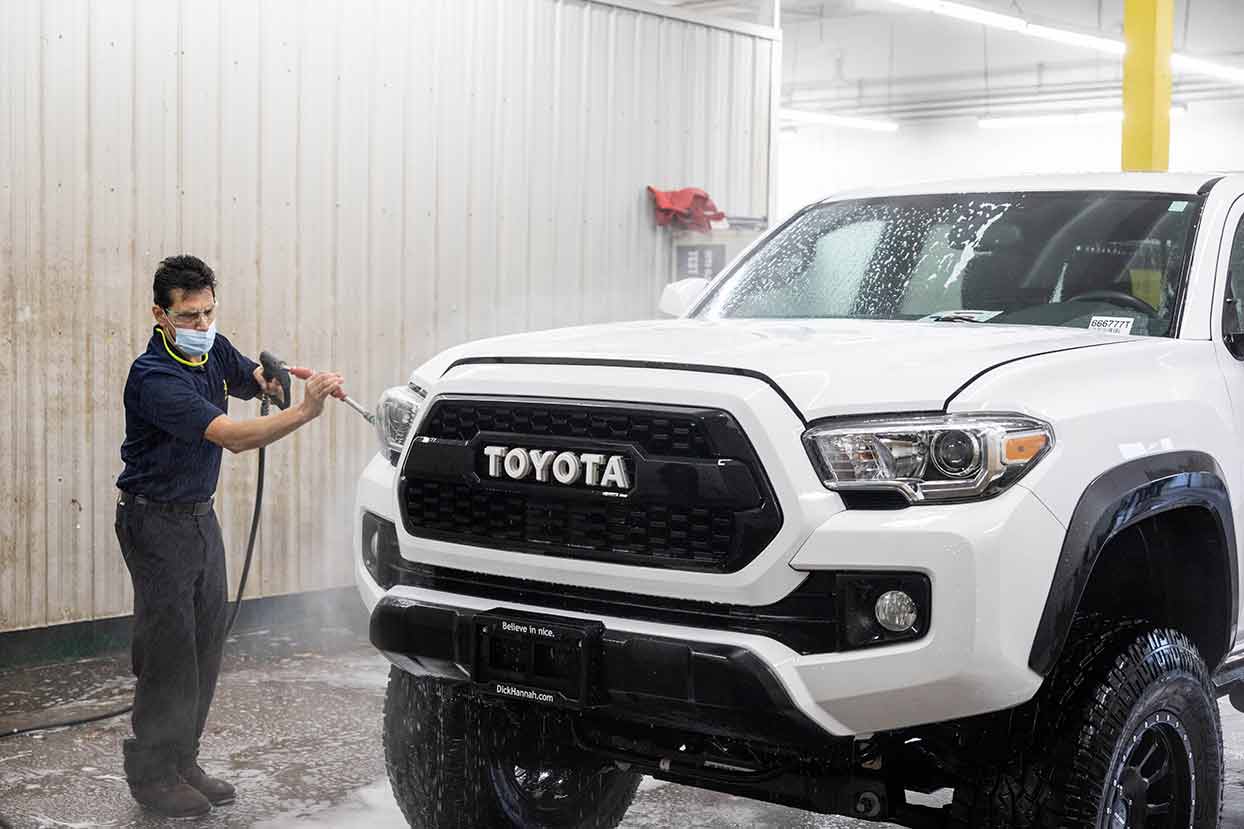 We are renowned in the community for our charitable donations, our 5-time award-winning workplace, and (of course) our vast selection of auto detailing and window tinting services.
Dick Hannah has been proudly serving you in Portland, OR and Vancouver, WA for 70 years, and we'll continue to do so for the next 70. If you have questions about any of our auto detailing, paint protection film and window tinting services, we'd love to chat with you.